Bowmore hospital on Islay accused of switching off heating in order to cut costs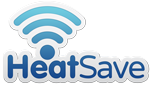 NHS bosses at the hospital in Bowmore on Islay came under fire both from members of public and their own staff lately after patients were left shivering in their beds when heating in wards went off.
According to a recent media report on the matter, the wards became cold at 1am, which left patients very cold and nurses unable to provide them with thicker blankets due to health and safety regulations.
Hospital staff claimed that this was an attempt cut costs. However, after receiving numerous complaints from staff, patients and families alike, the hospital decided to quickly drop the unpopular policy.
Any modern building, especially those designed to meet the specific requirements set in the healthcare industry, will certainly require a very effective energy management system to be put in place, and that's exactly where the HeatSave programmable wireless thermostatic valves can really come in handy.
The HeatSave wireless thermostatic valves represent a very good solution for the healthcare industry, where energy costs are 2nd only to labour costs. That's because the TRVs can help customers slash their energy bills by up to an impressive 30 percent by allowing them to thoroughly control the heating patterns for every single one of their radiators.
If you want to find out more about the HeatSave wireless programmable thermostatic radiator valves, get in touch with our dedicated product team, they'll be more than happy to answer all your questions and queries.