Demand for specialist retirement housing in London set to double over the next 30 years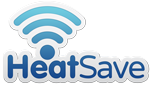 Just around 60,000 specialist retirement housing spaces are currently available in London, but a further 80,000 will be needed over the next 30 years due to the large numbers of 'baby-boom' pensioners, a brand new report by London Assembly's housing committee has revealed.
According to a media news report, the committee called on London mayor Boris Johnson to push for more specially designed housing to cope with the expected increase in demand. The committee says that developments which combine self-contained homes with access to on-site support and care will improve quality of life, reduce health service costs and free up family homes.
Given this trend, as well as the rising costs of energy, it's sensible to believe that all of the future retirement housing schemes should consider implementing extensive energy saving measures, and the Heat Save wireless thermostatic radiator valves represent the best solution for this job.
The HeatSave wireless programmable thermostatic radiator valves allow users to attain even higher savings in terms of energy and bills, of up to an impressive 30 percent. They are extremely easy to set-up and install, since one will only have to unscrew the existing TRV by hand and replace with the HeatSave wireless radiator valve.
If you want to find out more about the HeatSave wireless thermostatic valves, just contact our dedicated product team, or if you're ready to get one for yourself, you can visit our retail partners.