HeatSave can help improve energy efficiency for period homes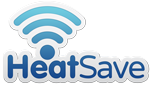 A report published by the DECC a few days ago has revealed that homes set in the county of Rutland, East Midlands, are the least energy efficient from anywhere around England and Wales, the main reason for this situation being the fact that most of the houses in the area are old, detached, period buildings.
Retrofitting a period home in order to bolster its energy efficiency level is no easy task, since, in most cases, it requires extensive insulation, while also require specialized work, in order to preserve the period features.
Upgrading the central heating system and extensively implementing heating zones across these buildings is another interesting way of saving energy and money, and this is specifically where the HeatSave wireless TRVs can be put to good work.
The HeatSave wireless thermostatic radiator valves grant users a superior level of control over their heating zones and radiators, while also enabling users to slash up to 30 percent off their heating bills.
The HeatSave wireless TRVs are extremely easy to set-up and install, since users will only have to unscrew the existing TRV by hand and replace with the HeatSave wireless radiator valve.
Furthermore, the user friendly software and USB stick lets anyone wirelessly check and control individual radiators from any Windows™ laptop or PC.
So, one can turn down the heating in rooms that they're not using and one can also easily plan up to four years in advance for times when the heating will not be in use with the heating holiday diary, while the 'hands on' override button on the valve means quick changes are easy from within the room.
If you want to find out more about the HeatSave wireless thermostatic valves, just contact our dedicated product team, or if you're ready to get one for yourself, you can always order one through one of our resellers.