More than 100 Oxford homes receive energy efficiency advice following thermal imaging campaign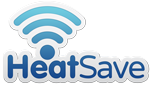 More than 100 Oxford homes were provided with energy saving advice and guidance following a low carbon group's thermal imaging campaign, a news report in the local media has recently revealed.
The Rose Hill and Iffley Low Carbon Group used specialist equipment in order to take thermal images of the houses over a period of around three weeks, in order to determine exactly where heat is escaping from the houses.
Residents who took part in the programme were able to view the thermal images of their home and the low carbon group explained what the picture represented and gave tips on how to save energy.
About 20 volunteer members of the group dropped leaflets off at 3,000 homes in the area explaining the aim of this campaign and were also in charge of taking the thermal images.
Rose Hill resident and low carbon group member Paul Skinner said: "I was really pleased by the number of people who expressed an interest — everybody who I have spoken to has said how helpful it has been.
"They have said how grateful they are how we have been able to offer this for free."
Creating specific heat zones for each radiator represents a significant step forward towards achieving a superior level of energy efficiency, and this is specifically where the extensive set of features provided by the HeatSave wireless thermostatic radiator valves could really be put to very good use.
The HeatSave wireless programmable thermostatic radiator valves allow users to attain even higher savings in terms of energy and bills, of up to an impressive 30 percent. They are extremely easy to set-up and install, since one will onl have to unscrew the existing TRV by hand and replace with the HeatSave wireless radiator valve.
If you want to find out more about the HeatSave wireless thermostatic valves, just contact our dedicated product team, they'll be more than happy to answer all of your questions and queries.