Soaring energy bills put millions of children at risk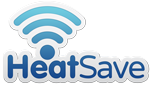 The ever increasing energy-related expenses families are facing nowadays are putting millions of British children are at risk of health problems, as their parent's can't afford to heat their homes, a media investigation has revealed.
The aforementioned investigation found that close to three million householders have cut back on food in a bid to keep the heating on longer, while many have significantly reduce the amount of heat they use, in spite off the fact that cold and damp, combined with a poorer diet, can cause a range of health problems in children such as asthma.
In fact, 55% of parents participating in the survey revealed that they're worried about their children getting sick from the cold and damp.
Forty per cent revealed they will have to cut back on food spending to pay their heating bills.
Chief executive of the Children's Society Matthew Reed commented: "The poorest are desperately struggling to make ends meet, as they face the tough choice between heating or eating.
"A new 'heat or eat' generation is growing up in Britain today, a shame on any government."
Managing and creating specific heating zones for one's house can actually help its occupants drive down their energy consumption levels with a minimum disruption to their level of overall comfort.
The HeatSave wireless programmable thermostatic radiator valves allow users to attain even higher savings in terms of energy and bills, of up to an impressive 30 percent. They are extremely easy to set-up and install, since one will only have to unscrew the existing TRV by hand and replace with the HeatSave wireless radiator valve.
If you want to find out more about the HeatSave wireless thermostatic valves, just contact our dedicated product team, or if you're ready to get one for yourself, you can visit our retail partners.