Specialist Cambridge hospital set to relocate to purpose-built campus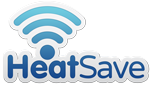 A well-known specialist heart and lung hospital in Cambridge is set to move to a modern new purpose-built centre as part of a major initiative to help it deliver a high quality of care by having access to the latest medical facilities and technologies.
Papworth Hospital will relocate from its current premises outside the city to the Cambridge Biomedical Campus after a £165m deal for a new site was approved by Danny Alexander, chief secretary to the Treasury, and Chancellor George Osborne, a news report in the local business media could reveal.
The existing buildings at Papworth are more than 75 years old, with some older than 150 years. Moving to brand new purpose-built facilities will ensure the hospital continues to provide world-class medical care and treatment, the government said.
The new hospital is to be delivered through a 30-year PFI deal, with confirmation of the service provider to be announced shortly. Construction of the new facilities is expected to begin in 2015 and complete by 2017/18.
Chancellor George Osborne said: "I've been a strong supporter of this move. As I said on a visit to Cambridge last week, there is great value in these two leading hospitals working more closely together and continuing to provide first class medical care."
Any modern building (and especially those in the healthcare sector) that require the implementation of some very comprehensive and effective energy management systems, should also seriously consider putting in specific zoning measures, and that's exactly where the HeatSave programmable wireless thermostatic valves can really come in handy.
The HeatSave wireless thermostatic valves represent a very good solution for the healthcare industry, where energy costs are 2nd only to labour costs. That's because the TRVs can help customers slash their energy bills by up to an impressive 30 percent by allowing them to thoroughly control the heating patterns for every single one of their radiators.
If you want to find out more about the HeatSave wireless programmable thermostatic radiator valves, get in touch with our dedicated product team, they'll be more than happy to answer all your questions and queries.