UK's energy suppliers face plummeting customer satisfaction levels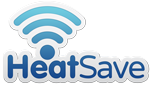 The UK's energy industry is facing some of the lowest customer satisfaction levels in its history (just 41%), with the Big Six group hitting hard the bottom of the tables, according to a brand new report in the business media.
According to a new market research report by Which?, npower recorded the lowest confidence and satisfaction levels, being rated at just around 31% satisfaction, followed by British Gas (39%), SSE (41%), ScottishPower (41%), EDF Energy (44%) and E.ON (45%).
At the other end of the satisfaction spectrum, small independent providers such as Good Energy and Ecotricity recorded significantly higher scores (close to 82%), closely followed by Utility Warehouse, Ebico, Ovo Energy and the Co-opeartive Energy.
The research also shows energy prices are the main concern for 84% of customers and only a quarter trust suppliers to act in their best interest.
If you're also less than satisfied with the overall quality and value of the service provided by these suppliers and you're looking into ways to significantly reduce your bills, then the HeatSave wireless thermostatic radiator valves represent a very sound investment.
The HeatSave wireless programmable thermostatic radiator valves allow users to attain savings of up to an impressive 30 percent on their energy bills. They are extremely easy to set-up and install, since one will only have to unscrew the existing TRV by hand and replace with the HeatSave wireless radiator valve.
If you want to find out more about the HeatSave wireless thermostatic valves, just contact our dedicated product team, or if you're ready to get one for yourself, you can visit our retail partners.