Retired couple from Devon shuts down their radiators for good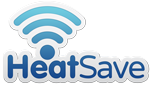 A retired couple from Barnstaple, Devon, decided to engage in a rather unusual, yet quite effective protest against increasing energy prices by not turning on their radiators for a whole year.
Apparently, the two managed to keep warm with hot water bottles and woolly clothes. Furthermore, beside making a stand against energy behemoths, they've also managed to save a few hundred pounds in the process, the couple receiving a £300 rebate from British Gas on their dual fuel bill in the last 12 months.
Now, if you're also keen to save money on your bills but you're really not that eager to go as far as Mr. and Mrs. Bell did, then perhaps the HeatSave wireless TRVs might be a more suitable solution to your needs.
The wireless thermostat radiator valves have been specifically designed in order to enable home users to cut down their energy bills by thoroughly controlling the heating levels for each of their radiators. Once installed, our wireless system will allow customers to actually create specific functioning schemes for their home's heaters, based on occupancy details, average temperatures and other specific requirements.
All of the settings are transmitted to each of the particular TRVs via our user friendly software and Zigbee-enabled USB stick, making the whole control process a very fast and easy one.