Scottish government adds £4 million to home energy efficiency fund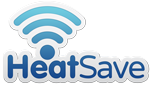 The Scottish government has decided to add an extra £4 million to the funding pot for the Home Renewables Loan Scheme, designed to help home owners reduce their overall energy bills, an official statement has revealed.
Under the terms of this scheme, home owners can access interest free loans of up to £10,000 for a range of renewable heat and electricity home technologies.
The scheme is delivered by the Energy Saving Trust and Mike Thornton, Director of Energy Saving Trust Scotland, said:
"We very much welcome the extension of the Home Energy Scotland Renewables Loan scheme which, by helping with the up-front cost of installing a renewable energy system, is supporting homeowners across Scotland to move to renewable energy sources and save money on their fuel bills. Since April 2011, households that have received a loan will make total savings and income of over £12 million; figures like these mean we expect many more to take up this Scottish Government loan and reap the benefits of a home renewables system."
The HeatSave thermostatic radiator valves represent some of the easiest to install and most cost-effective energy-saving measures out there, as they enable users to set specific functioning times for each valve, and, since radiators are individually controlled, home owners are fully capable to maximise the zoning potential and reduce energy consumption in those areas that are not used for longer periods of time (as for example, dining or sitting rooms and kitchens during the night, etc.).
Additionally, the HeatSave wireless thermostatic radiator valves also provide an automatic exercising feature when unused for 7 days, whose purpose is to minimise seizing of radiator valves in warmer months.
All in all, the HeatSave TRVs enable users to achieve some pretty impressive savings, as they will help reduce your heating bills by up to 30%.
If you want to find out more about the HeatSave wireless thermostatic radiator valves, our dedicated team is eagerly waiting to answer all of your questions.