Scottish households in Angus and Brechin could save up to £9 million per year in energy costs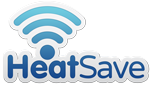 Scottish households in Angus and Brechin could achieve some very impressive savings in terms of energy costs, of up to £9 million per year, by giving their home green upgrades to be more energy efficient.
According to a recent media report, householders could get Scottish Government funding worth £1,200 via the Green Home Cashback scheme, which is managed by the Energy Saving Trust. Under this scheme, each household could be eligible for the funding towards installing a new boiler, insulation or other energy efficiency measures.
Mike Thornton, director, Energy Saving Trust in Scotland, said: "The Green Homes Cashback scheme gives grants to Angus householders who invest to make their home – and Scotland – a greener place to live. The scheme is also open to people who rent property, as long as they have their landlord's permission.
And anyone who submits a claim through the scheme before December 31, 2013 will also receive up to £150 towards the cost of the assessment through which applicable measures are recommended, making this a great time to put in insulation or upgrade your heating system."
In terms of heating controls, one of the most effective energy efficiency measures one can implement is represented by thermostatic radiator valves, more specifically, the HeatSave wireless TRVs, which enable a superior level of control over the heating system with minimal modifications.
The HeatSave wireless thermostatic radiator valves grant users a superior level of control over their heating zones and radiators, while also enabling users to slash up to 30 percent off their heating bills.
They are extremely easy to set-up and install, since users will only have to unscrew the existing TRV by hand and replace with the HeatSave wireless radiator valve.
If you want to find out more about the HeatSave wireless thermostatic valves, just contact our dedicated product team, or if you're ready to get one for yourself, you can always order one through one of our resellers.