UK consumers are willing to pay more for renewable energy, study reveals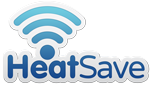 While UK consumers were quite unhappy with the bout of energy price hikes announced by the country's largest energy suppliers, it seems that they would be willing to pay more for their domestic energy if it was from a greener source, a recent market study commissioned by the Economy Radiator Company has revealed.
Figures from the poll suggest that people in the East Midlands are the most environmentally conscious, according to the survey results, with 69.2 per cent of people in the area saying they would install green energy options in their homes if their budget allowed it.
Furthermore, a news report on the matter also revealed that men and women who said they would consider greener energy initiatives if their budget allowed it were more prevalent in the 25-34 (65.1 per cent) and 55-64 (63.3 per cent) age brackets.
Although paying more in order to support the development of renewable energy solutions is quite a commendable initiative, the truth of the matter is that implementing energy saving measures could also be a very interesting thought, and this is specifically where Heat-Save could come in handy.
The HeatSave wireless programmable thermostatic radiator valves allow users to attain even higher savings in terms of energy and bills, of up to an impressive 30 percent. They are extremely easy to set-up and install, since one will only have to unscrew the existing TRV by hand and replace with the HeatSave wireless radiator valve.
If you want to find out more about the HeatSave wireless thermostatic valves, just contact our dedicated product team, or if you're ready to get one for yourself, you can visit our retail partners.