Early repayment charges removed for Green Deal loans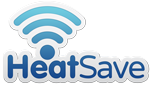 Home owners who've taken a Green Deal loan and wish to pay it back early will be able to do so without any extra charges, the Green Deal Finance Company has announced in a recent statement.
The financial institution in charge of managing all Green Deal loans revealed that existing and prospective customers were not happy with the current arrangement, which saw a charge of £6 per year left on the loan added for every £1,000 repaid early on loans lasting more than 15 years.
Interest rates on the Green Deal have already been pushed down, while cashback has been upped, to try and make it a more "attractive" scheme for home owners.
Chief Executive Mark Bayley said: "This action is in direct response to views raised with us and will make Green Deal Plans an even more attractive, accessible and predictable proposition for energy saving home improvement".
The HeatSave TRVs are assimilated to the "heating controls" category of energy-saving measures and enable users to set specific functioning times for each valve. Because radiators are individually controlled, users are fully capable to maximise the zoning potential and reduce energy consumption in areas that are not occupied for longer periods of time (as for example, dining or sitting rooms and kitchens during the night, etc.).
Additionally, the HeatSave wireless thermostatic radiator valves also provide an automatic exercising feature when unused for 7 days, whose purpose is to minimise seizing of radiator valves in warmer months.
All in all, the HeatSave TRVs enable users to achieve some pretty impressive savings, as they will help reduce your heating bills by up to 30%.
If you want to find out more about the HeatSave wireless thermostatic radiator valves, our dedicated team is eagerly waiting to answer all of your questions.